Staying at Hotel Santa Croce gives you an unique experience, in the magic atmosphere of  our beautiful city of Florence. Built from an ancient stones, that dates back to the 600s, small but welcoming, the Hotel Santa Croce is immersed in the marvel of the historical center, on the remains of an ancient Roman amphitheatre. In the adjoining house, the renowned Michelangelo Buonarroti spent his childhood. Just a few steps away you can find all of the most important monuments and museums, as well as local restaurants, well-known bars of the Florentine night-life and prestigious high fashion boutiques. Situated only from 100 meters between Piazza della Signoria, The Uffizi Gallery and Piazza Santa Croce, our Hotel is close to both to the Duomo and to prestigious Ponte Vecchio, under which Florence's rushing River Arno flows. Our cozy bedrooms will help you relax and wake up in the best of moods and our welcoming breakfast room will prepare you for the start of your day. Staff is always willing to help you. Enjoy your stay at Hotel Santa Croce!
Please browse our Photo Gallery, to help you plan your days out and to give you a flavor of what is available in our wonderful city.
Most important events and initiatives of the moment, to fully enjoy your experience in the city.
The Hotel Santa Croce is located 100 metres from Verdi Theater.
MORE INFO
Much of the most important information, rules and curiosities that you should know before visit to Florence.
You are not staying in a simple hotel, but in an ancient building.
MORE INFO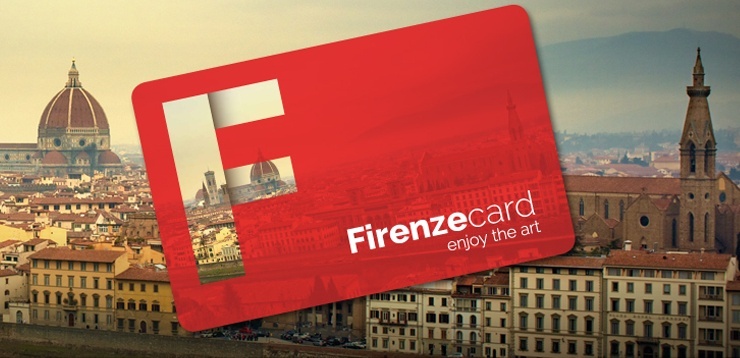 FirenzeCard is the official museum pass of City of Florence.
MORE INFO
The amount of the Tourist Tax for the Municipality of Florence (Resolution 56/2023) is Euro 4,50 per person per night for rooms in Hotel and Euro 5,50 per person per night for apartments / cav and B&B, except special cases.
MORE INFO
Keep an eye on this section to be aware on the best Offers, Promotions and Discount created for our Guests !
In questo piccolo albergo la nota più positiva in assoluto è la disponibilità e la gentilezza del personale. All'arrivo ti offrono un drink di benvenuto e nel frattempo ti spiegano, fornendoti la cartina della città, quali sono e dove si trovano i monumenti principali (consigliandoti anche su quali siano i più interessanti e come/quando visitarli). Ti danno indicazioni anche su dove mangiare (con tanto di sconto riservato agli ospiti dell'hotel) e direi che noi ci siamo trovati molto bene anche nelle trattorie consigliate. Molto utile anche la possibilità di lasciare i bagagli sia prima del check in che dopo il check out.
When we arrived at the hotel, we were warmly welcomed by Mario and Gabriele who explained to us the city and the hotel history. They also brought our suitcases up to our rooms. We received first-class service from everyone at the front desk. They helped us book tours and gave us excellent tips for amazing restaurants. We loved the location with easy access to restaurants, bars and museums. The breakfast was very good and always fresh. The room was extremely clean and comfortable. Thank you again to everyone at the Hotel Santa Croce for their help and for making us feel at home!
Fidandoci delle recensioni su tripadvisor abbiamo soggiornato in questo hotel. Possiamo solo confermare le buonissime recensioni e aggiungerne un'altra, la nostra. Che dire, siamo stati benissimo, hotel pulito, camera accogliente personale di una gentilezza unica e inusuale. Colazione 10 e lode ( soprattutto le brioches). Posizione strategica per la visita di questa favolosa città. Prezzi sicuramente ottimi rispetto alla qualità fornita da questa struttura. Lo consigliamo vivamente, ringraziando lo staff per l'ospitalità "familiare" con cui ci hanno accolto.
Recently, my husband and I went to visit our son who is spending a semester abroad studying in Florence, and we were fortunate enough to stay at a little hidden gem tucked away on a charming street just a few steps from the Piazza Santa Croce called the Hotel Santa Croce. Run by two very hip and hands-on brothers, Mario and Gabriele, along with their very hard working, charming and intuitive staff: Simona, Romana, Riccardo, and Tullio, this hotel delivers fantastic service at a great value and sets the standard for hospitality in every way. The list is lengthy, but deserves mention.
Abbiamo organizzato velocemente un viaggio di 1 giorno per visitare la magica Firenze e nel cercare un hotel per pernottare ci è capitato l'hotel Santa croce. Che devo dire? Per fortuna abbiamo trovato questo hotel, situato in pieno centro storico di Firenze, vicinissimo a qualsiasi luogo di interesse, l'hotel si presenta in un palazzo di fine 600, personale super gentilissimo e accogliente, stanze molto accoglienti, è una colazione varia e con addirittura frutta fresca di stagione. Super soddisfatto di questo pernottamento, spero di poterci ritornare presto!
Sono stata in questo hotel qualche mesetto fa, che dire i proprietari sono simpatici e super disponibili, così come tutto lo staff, il servizio, la cortesia, il modo di accogliere il cliente e farlo sentire subito a casa. A colazione è possibile mangiare degli ottimi cornetti appena sfornati, e non i soliti cornetti confezionati, oltre alle tante cose buone che ci sono. Una cosa che mi ha colpito è anche il servizio portineria sempre attivo 24 ore su 24. E in ultimo il posto in cui è situato, nel cuore della città, basta fare pochi passi per ritrovarsi a piazza santa croce.